Al-Jazera
Company For Plastic Ind.

Imdadat Al Jazera Al Arabia Trading Company founded in 2016 as extend to the success of Al Jazera group of companies as the trading party of the group to expand and merge with the Saudi Arabian & G.C.C market in particular along with Middle East & International Market through being agents, (distribution for international and local products and well known and good reputable brands names). This is the extension and reflection to the vision and mission of the group being a pioneer with the products we deliver to our customers to maintain our partnership with them.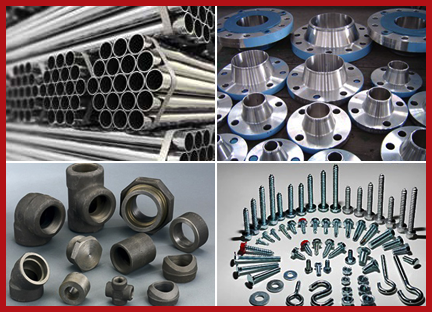 To be one of the leading companies in the Kingdom of Saudi Arabia through the provision of various products through the company's sections, Commercial Division (Steel – Plastic – Electric Supplies) or the Industrial Division (Valves and Accessories – Fasteners – Fittings).
Our mission is to provide a high quality products which meet customers need as well as an unsurpassed customer service through the company branches located all over the Kingdom of Saudi Arabia.

JASCO PVC Pipes & Fittings are made from high quality raw material that is totally free from heavy metals such as LEAD. It's completely 100% safe for potable water application and it is environment friendly.
• Total heavy metal free.
• Hygiene properties meet standard requirements.
• Mechanical properties meet standard requirements.
• More thermal stability.

Since the main chain of the polymer is made by single bonds of carbon atoms, JASCO PVC Pipes & Fittings has excellent chemical resistance, it is resistant to most solutions of acids, alkalis, salts, and solutions which can be mixed with water.

JASCO PVC Pipes has inherently superior fire retarding properties due to its chlorine
content, even in the absence of fire retardants. The ignition temperature of PVC is as high as
455°C and is a material with less risk for fire incidents since it is not ignited easily.

JASCO PVC Pipes & Fittings are resistant to weathering, chemical rotting, corrosion, shock and abrasion. For durability of products, stabilizers are used in PVC pipes to prevent degradation of the polymer during the extrusion process and storage of the pipes before they are buried in the ground.

JASCO PVC Pipes & Fittings have superior mechanical stability, with high resistance to pressure, it has incredible mechanical stability, which means it won't deform under pressure, so you can trust it to deliver reliable performance time and time again.
JASCO PVC Pipes & Fittings have great impact strength over their corresponding cast iron or clay pipes, which cut losses arising from the breakage due to mishandling during transportation, installation etc.
Al Jazera Company for Plastic industry ( JASCO PVC ) always focused on quality, to remain top quality manufacturer JASCO PVC adopt Quality Management System that keep us to improve our overall performance and provide a sound basis for sustainable development initiatives.
The potential benefits of implementing a Quality Management System based on this International Standard are:
JASCO UPVC and CPVC pipes and fittings are manufactured in accordance with international standards: